Category Archives:
Google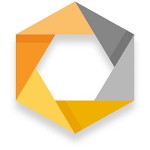 Nik Collection used to cost $149 until a few days ago. Google has announced that the bundle will now be available for free. If you already own Google's Nik Collection and have made the purchase during the year 2016 you are in luck as Google announced that you will receive a full refund.
Google's Nik Collection consists of seven desktop plug-ins, all of them which support both Photoshop and Lightroom. Nik Collection provides a powerful range of photo editing capabilities — from filter applications that improve color correction, to retouching and creative effects, to image sharpening that brings out all the hidden details, to the ability to make adjustments to the color and tonality of images.
Analog Efex Pro – Explore the look and feel of classic cameras, films, and lenses.
Color Efex Pro – A comprehensive set of filters for color correction, retouching, and creative effects.
Silver Efex Pro – Master the art of black-and-white photography with darkroom-inspired controls.
Viveza – Selectively adjust the color and tonality of your images without complicated masks or selections.
HDR Efex Pro – From natural to artistic, explore the full potential of HDR photography.
Sharpener Pro – Bring out hidden details consistently with the professional's choice for image sharpening.
Dfine – Improve your images with noise reduction tailored to your camera.
More information and download links regarding Google's Nik Collection can be found in Google's Nik Collection website.
Hardware Requirements
Windows
Windows Vista®, Windows 7, Windows 8
Adobe Photoshop CS4 through CC 2015
Adobe Photoshop Elements 9 through 13 (apart from HDR Efex Pro 2, which is not compatible with Photoshop Elements)
Adobe Photoshop Lightroom 3 through 6/CC
Mac
Mac® OS X 10.7.5 through 10.10
Adobe Photoshop CS4 (CS5 for HDR Efex Pro 2) through CC 2015
Adobe Photoshop Elements 9 through 13 (apart from HDR Efex Pro 2, which is not compatible with Photoshop Elements)
Adobe Photoshop Lightroom 3 through 6/CC
Apple® Aperture® 3.1 or later