Category Archives:
Microsoft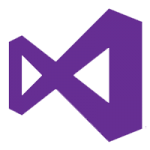 On July 20th 2015, a new update for Visual Studio 2013 by Microsoft became available for download.
Visual Studio 2013 is an integrated development environment from Microsoft with a comprehensive collection of developer tools and services, used to create apps, as well as web sites and web services.
The latest update features cumulative series of technology improvements and bug fixes to enhance and expand both Visual Studio 2013 and Team Foundation Server 2013 to support the latest software development innovations for building and managing modern apps.
Here are some changes:
Cloud-based load testing from Azure datacenters worldwide – allows you to perform cloud-based load testing from any of the supported Azure datacenters
Current iteration query token – allows you to run queries with the @currentIteration on Visual Studio Online or Visual Studio Foundation Server
Team Project Rename support for Local Workspaces – allows you to update local workspaces after a team project is renamed
Bug Fixes & Known Issues – fixed a few known issues
If you would like to try something new, the new Visual Studio 2015 has also been released on July 20th 2015, together with .NET Framework 4.6. You can download it here.
If you wish to learn more, a detailed description of the update for Visual Studio 2013 can be found here.
Please note, that the Visual Studio 2013 RTM will only be supported for one year after this update, then it will be discontinued.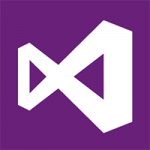 On July 20th 2015, the new Visual Studio 2015 and .NET Framework 4.6 by Microsoft became available to download.
This release is a big step to bring the productivity of these products to any developer working on any kind of application, while delivering a new level of innovation in the productivity.
Visual Studio 2015 is an integrated development environment from Microsoft with a comprehensive collection of developer tools and services, used to create apps, as well as web sites and web services.
The Visual Studio family has expanded over the years:
Visual Studio Community – a free for non-enterprise development, fully -featured, and extensible IDE for creating modern applications for Windows, Android, and iOS, as well as web applications and cloud services
Visual Studio Online – services for teams to share code, track work, and ship software – for any language, all in a single package
Visual Studio Code – refined code editor supporting cross-platform to build and debug modern web and cloud applications
Visual Studio 2015 and .NET 4.6 highlights
Innovation in productivity
Debugging and Diagnostics – unified debugging and profiling into single Diagnostics Tool window; with PrefTips you can get performance information right in your code
Code editing and Refactoring – C# and VB developers can use the new Roslyn-based tooling, including Light Bulbs that pro-actively suggest potential fixes or code refactoring tooling; with code analyzers it is possible to customize warnings and suggestions delivered inside the editor; added XAML editor
Programming Languages – this new release includes the final version of C# 6 and Visual Basic 14 and improved support for C++ 11/14/17 together with TypeScript 1.5, F# 4.0 and tools for Python and dozens of other languages

Microsoft has announced the release of the new operating system, Windows 10, on July 29 this year. Windows 10 is designed to run on the broadest device family ever, including, and not limited to, Windows PCs, Windows tablets, Windows phones, Windows for the Internet of Things, Microsoft Surface Hub, Xbox One and Microsoft HoloLens.
The vision of this new operating system is to give users the feeling of more personal computing, trust in protection and respecting the personal information, mobility across various devices, and natural interaction including speech, touch, ink and holograms.
Features:
Start menu – Windows 10 brings it back
Much faster than previous versions
Quick startup and resume
Windows Defender for free anti-malware protection
Range of innovations:
Cortana – personal digital assistant on PC and smartphone; interaction is natural and easy via talking or typing. Cortana learns your preferences to provide relevant data.
Microsoft Edge – all-new browser with built-in commenting on the web via typing or inking, sharing comments and a reading view that helps read web sites faster and easier. Together with Cortana it offers quick results based on your preferences.
Office on Windows – in addition to the Office 2016 desktop suite, Windows 10 users will have access to new universal Windows applications for Word, Excel and PowerPoint, all available separately. With new touch-first controls in Excel you can create or update spreadsheets without a keyboard or mouse. OneNote and Outlook will be included as well.
Xbox Live and integrated Xbox App – new game experience in Windows 10 for both PCs and tablets. You can play games on your PC, streamed directly from your Xbox One console to your Windows 10 tablets or PCs, within home. You can communicate with your friends on Win 10 PCs and Xbox One while playing any PC game. Capture, edit and share with Game DVR, and play new games across devices.
Photos, Videos, Music, Maps, People, Mail and Calendar apps – updated design that looks and feels familiar from device to device. It is easy to start something on one device and continue it on another since the content is stored and synched through OneDrive.
Windows Continuum – enables today's laptops and 2-in-1 devices smooth transition of the tablet into PC and back. New Windows phones can be connected with Continuum to a monitor, mouse and keyboard to make the phone work like a PC.
Windows Hello – uses biometric authentication of your face, iris or finger providing instant recognition, and there is no need to log in with password.
Windows Store – easy install and uninstall of trusted applications, supported by the broadest range of global payment methods.
On July 29, you can get Windows 10 for PCs and tablets by taking advantage of the free upgrade offer, or on a new Windows 10 PC from your favourite retailer. The Windows 10 upgrade is designed to be compatible with your current Windows device and applications.
You can reserve your free Windows 10 upgrade now through a simple reservation process. Look for this icon in your system tray at the bottom of your screen, simply click on the icon, and then complete the reservation process.
If you would like to learn more on how to update your current Windows to Windows 10 read more about it here.

Microsoft Office 2016 is still in development and Microsoft offers any enthusiast to try out the new version and help them with feedback and provide insight. It is highly recommended that only users that are comfortable with installing and uninstalling programs, troubleshooting, backing up data and trying out new things, participate.
It supports PCs or Windows tablets running Windows 7 or higher and is available in the following languages: English, Arabic, Brazilian (Portuguese), Chinese Simplified, Chinese Traditional, Czech, Danish, Dutch, Finnish, French, German, Greek, Hebrew, Hungarian, Italian, Japanese, Korean, Norwegian, Polish, Portuguese, Romanian, Russian, Slovak, Slovenian, Spanish, Swedish, Turkish, Ukrainian..
There are two ways to try out the new Office 2016 Preview.
If you do not currently have Office 365 you can download Office 2016 Preview directly for free using the links below:
Office 2016 Preview 32/64bit product key: NKGG6-WBPCC-HXWMY-6DQGJ-CPQVG
After the trial period expires, there is an option to purchase Office 365 subscription or reinstall the current version using original product key. There is no such option to run both versions of your existing Office and Office 2016 Preview.

If you do own Office 365 then there are some steps you will need to follow depending on the version you already have.
Home version
Go to the Office My Account page
Click Language and install options
Click Additional install options
Open the Version drop-down menu and select the 32 or 64-bit Office 2016 Preview
This will install the Office 2016 Preview on your device. You will stay on the Office 2016 Preview track until you uninstall the Office 2016 Preview or until Office 2016 is released.
Enterprise version
Sign in to the My Software page
Go to Try the next version of Office
Click Install
This will install the Office 2016 Preview on your device.
Office 365 administrators with an Office 365 ProPlus subscription can now enable the Office 2016 Preview for their organization by turning on First Release. You can read more about it here.
The Office 2016 Preview will be available until you uninstall the Office 2016 Preview or until Office 2016 is released.

Microsoft has a vision to make Windows 10 the platform for developers, giving them the ability to cover phone, tablet, PC, hybrid and console. As there is a free upgrade for Windows 7 and 8 users to Windows 10, the company has an ambitious goal to reach 1 billion users on the Windows 10 family within 3 years of launch.
Microsoft announced their effort to bring developers and their apps to Windows in 4 steps.
Make it easy for web developers to present their sites as apps. It was already announced at Mobile World Congress earlier in the year. More specifications can be found here.
Allow developers to specially prepare existing Windows apps, whether Win32, .NET WinForms, .NET WPF, or any other Windows development technology and sell them through the Windows Store. The difference between the traditional installation and Store apps installation is that it will be installed, updated and uninstalled in a clean way to motivate users to try out new apps without the fear of too much of a hassle.
Give the opportunity to Android and iOS developers to take their iOS apps and build them for windows. Microsoft has developed an Objective C toolchain and middleware layer that provide the operating system APIs that iOS apps expect. (As an example King's Candy Crush Saga for Windows Phone being one of the first apps built this way – only a few percent of the code had to be changed in order to fully port it in Windows phone.)
Allow Android apps to run in Windows Mobile, which is an official name for Windows on phones and sub-8 inch tablets. It will include an Android runtime layer that will let them run existing Android apps (both Java and C++) unmodified. Unlike Islandwood, which will require developers themselves to recompile their software to bring it to Windows, Astoria will in principle work with any old APK, without requiring the developer to do anything but publish the app in the store, as long as the APK sticks to the APIs that Astoria will provide.
There are two aspects to Android:
Android Open Source Project (AOSP) – a mix of GPL and BSD-licensed open source code that anyone can take and fork
Google Mobile Services (GMS) – an ever expanding closed-source set of applications and APIs that Google develops.
Microsoft did confirm that the supported proportion of AOSP and GSM would not be 100% in Astoria, however it will offer some integration points so that developers can with minor alterations support features like Cortana (personal digital assistant on PC and smartphone). The strategy is to allow developers to use the code they already have and encourage them to make Windows apps.