Category Archives:
Software Releases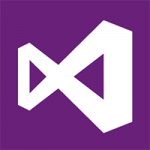 On July 20th 2015, the new Visual Studio 2015 and .NET Framework 4.6 by Microsoft became available to download.
This release is a big step to bring the productivity of these products to any developer working on any kind of application, while delivering a new level of innovation in the productivity.
Visual Studio 2015 is an integrated development environment from Microsoft with a comprehensive collection of developer tools and services, used to create apps, as well as web sites and web services.
The Visual Studio family has expanded over the years:
Visual Studio Community – a free for non-enterprise development, fully -featured, and extensible IDE for creating modern applications for Windows, Android, and iOS, as well as web applications and cloud services
Visual Studio Online – services for teams to share code, track work, and ship software – for any language, all in a single package
Visual Studio Code – refined code editor supporting cross-platform to build and debug modern web and cloud applications
Visual Studio 2015 and .NET 4.6 highlights
Innovation in productivity
Debugging and Diagnostics – unified debugging and profiling into single Diagnostics Tool window; with PrefTips you can get performance information right in your code
Code editing and Refactoring – C# and VB developers can use the new Roslyn-based tooling, including Light Bulbs that pro-actively suggest potential fixes or code refactoring tooling; with code analyzers it is possible to customize warnings and suggestions delivered inside the editor; added XAML editor
Programming Languages – this new release includes the final version of C# 6 and Visual Basic 14 and improved support for C++ 11/14/17 together with TypeScript 1.5, F# 4.0 and tools for Python and dozens of other languages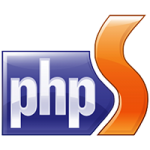 PhpStorm 9, the new major release of JetBrain's professional PHP IDE, is now available for download!
PhpStorm 9 is a cross-platform IDE for PHP, HTML, JavaScript, CSS, Sass, Less, CoffeeScript, and many other languages. Recent release of PhpStorm 9 brings us improvements and bug fixes. We shall look closely on them below.
PHP language and editing experience
Advanced code understanding – including:

Advanced PHP type inference
Parameter refactoring
Numerous new inspections and intentions
Support for persistent language injections

Postfix code completion – helps to reduce backward caret jumps
Partial PHP 7 support
Other PHP related enhancements – including:

Color settings for brackets, braces and parentheses
Ability to use PHP surrounds for HTML in PHP files
Improved structure view for PHP
Formatting, constructor and PHPDoc improvements
Support for fluent setters creation
Separate PHP constructor editable template
New debugging experience
Inline debugger for PHP – all live debugging data are now shown directly in the editor
Debugging workflow – new features include:

Import from Deployment action
Enhanced debugger config validation
PJP servers config shared on project level
php.ini can be opened from settings
Remote development
Remote edit – individual files can be opened directly from the remote host without adding / downloading them to the local project
Remote tools via remote PHP interpreters – allows you to run your application and tools on a production-like environment
Frameworks, tools and more
Solarized editor scheme is bundled
Support for Xdebug 2.3+ profiler
Improved support for Blade templating engine
Support for the latest Behat
Enhanced Twig templating engine
Additional options for PHP Code Sniffer

Microsoft Office 2016 is still in development and Microsoft offers any enthusiast to try out the new version and help them with feedback and provide insight. It is highly recommended that only users that are comfortable with installing and uninstalling programs, troubleshooting, backing up data and trying out new things, participate.
It supports PCs or Windows tablets running Windows 7 or higher and is available in the following languages: English, Arabic, Brazilian (Portuguese), Chinese Simplified, Chinese Traditional, Czech, Danish, Dutch, Finnish, French, German, Greek, Hebrew, Hungarian, Italian, Japanese, Korean, Norwegian, Polish, Portuguese, Romanian, Russian, Slovak, Slovenian, Spanish, Swedish, Turkish, Ukrainian..
There are two ways to try out the new Office 2016 Preview.
If you do not currently have Office 365 you can download Office 2016 Preview directly for free using the links below:
Office 2016 Preview 32/64bit product key: NKGG6-WBPCC-HXWMY-6DQGJ-CPQVG
After the trial period expires, there is an option to purchase Office 365 subscription or reinstall the current version using original product key. There is no such option to run both versions of your existing Office and Office 2016 Preview.

If you do own Office 365 then there are some steps you will need to follow depending on the version you already have.
Home version
Go to the Office My Account page
Click Language and install options
Click Additional install options
Open the Version drop-down menu and select the 32 or 64-bit Office 2016 Preview
This will install the Office 2016 Preview on your device. You will stay on the Office 2016 Preview track until you uninstall the Office 2016 Preview or until Office 2016 is released.
Enterprise version
Sign in to the My Software page
Go to Try the next version of Office
Click Install
This will install the Office 2016 Preview on your device.
Office 365 administrators with an Office 365 ProPlus subscription can now enable the Office 2016 Preview for their organization by turning on First Release. You can read more about it here.
The Office 2016 Preview will be available until you uninstall the Office 2016 Preview or until Office 2016 is released.

Visual Studio Code is a lightweight cross-platform code editor for writing web and cloud applications run under OS X, Linux and Windows. It is currently still in preview but it shows Microsoft's commitment to support other platforms than Windows only.
Even though Windows is the most used development environment for .NET applications, Microsoft is trying to approach other environments as well instead of forcing the people to convert to Windows.
This new editor is partly based on Monaco editor for Visual Studio Online, with some features from Visual Studio language, including Roslyn project and .NET compiler platform.
Visual Studio code offers:
Built-in support for multiple languages
Rich code assistance
Navigation for languages (JavaScript, TypeScript, Node.js, ASP.NET 5
Set of additional tools
Standard tools of Visual Studio code:
Modern code editor
Syntax highlighting
Customizable keyboard bindings
Bracket matching
Snippets
Visual Studio Code will be available in other editors as well, including Sublime Text, Vi and Atom.
Visual Studio Code is available on OS X, Windows and Linux (both 32bit and 64bit) and can be downloaded for free here.

JetBrains, the creators of many amazing tools for software developers released a new IDE called CLion.
CLion is a powerful IDE that can be used to develop C and C++ applications on Linux, OS X and Windows, enhancing your productivity with a smart editor, code quality assurance, automated refactorings, and deep integration with CMake build system. Moreover, CLion provides support for JavaScript, XML, HTML and CSS.
The main features of CLion consist of:
CMake – a build system that is used as a project model, which takes the information about your project from CMake files. All the changes are handled automatically and can be configured in Preferences.
An editor and one-click navigation to help you code easily:
Smart auto completion filters the suggestions to match the left value type.
Multiple cursors handle several editing tasks at a time.
Code auto formatting takes care of the preferred coding style guidelines.
Keyboard shortcuts help you select, rearrange and comment your code quickly.
Parameter info feature – can be used if you are unsure which function to use. It consists of all possible function signatures and parameters.
Fast project navigation – a very helpful feature which is included, as well as search abilities.
Code analysis – allows you to simply do even far-reaching changes, like renaming a symbol.
Integrated debugger – used for in-depth look into the execution of the code, providing a built-in debugger, able to add watches, evaluate expressions, change values and many more.
CLion integrates with popular version control systems, including Subversion, Git, GitHub, Mercurial, CVS, Perforce, and TFS.
Paid commercial and personal licenses are available at https://www.jetbrains.com/clion/buy/. If you are interested to try it out, there is a 30-day free trial version which you can download here.
If you are interested in learning more about CLion you can check out the guides and videos at https://www.jetbrains.com/clion/quickstart/.