Tag Archives:
privacy
If you are one of those people that value their on-line privacy then at some point you probably looked for a way to hide your true IP from being tracked by various websites. ProxyChecker++ is the tool that will make your life easier and will help you achieve what you are looking for much faster.
Although ProxyChecker++ itself won't provide you with proxies to use, it will help you find which ones are actually working or not so that you won't have to waste countless hours trying to figure it out on your own.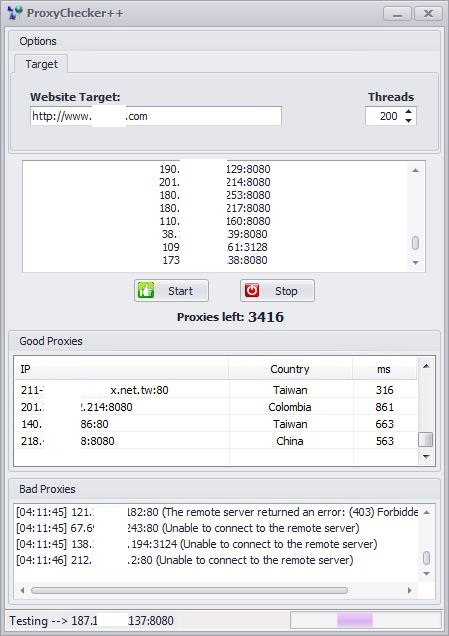 Note: This is only the core program for handling the proxy checking, more features will follow in the near future.
Download File